Equipment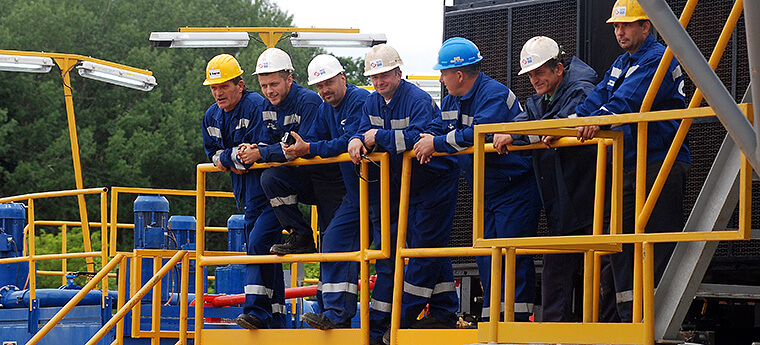 Well services department is organized to cover operation in wellbore (cased or open hole) with wide scope of special units and operations.
Coiled tubing units
3 coiled tubing units (Hydrarig HR-560, BOWEN 35-MS and BETA brown).
Operations : wellbore maintenance, matrix treatment, zonal isolation, stiffline, coiled tubing logging, coiled tubing completion, coiled tubing drilling and underreaming, hydraulic fracturing.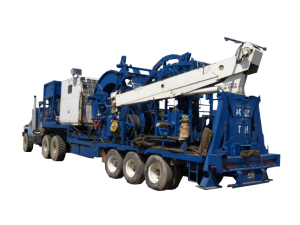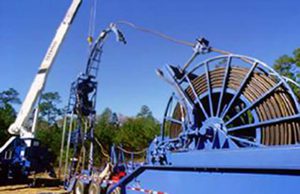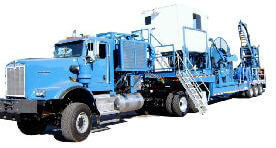 Cementing & Stimulation
Twin cement pumping units (Frackmaster, SEM, HPS, Halliburton…), Cement mixing  units, Equipment for casing  running, cement silo plant, mobile cement lab, acid station, water filter unit, Gravel pack tools & equipment.
Operations:  primary & secondary cementing operations, acid stimulation, Gravel pack competition & operation, casing running.
Two nitrogen units (AIRCO 43150 and CANADIAN FRACMASTER 055)
Operations: acidizing and fracturing, dry shooting,    hydraulic perforating, kicking a well in, operating tools and packers, corrosion inhibition, drill stem testing, gaseous drilling, combatting lost circulation, purging, pressure testing.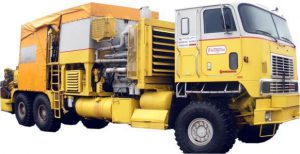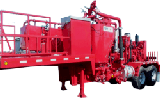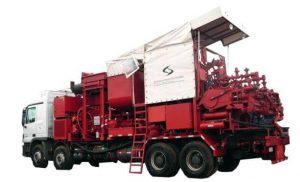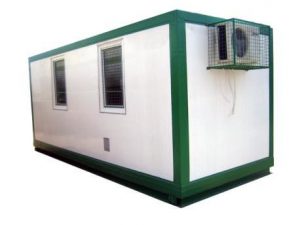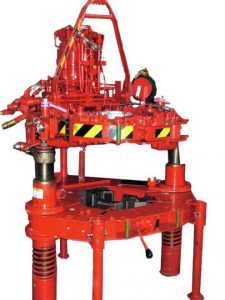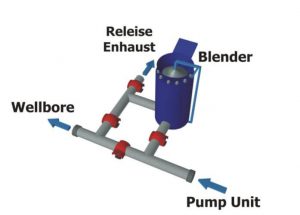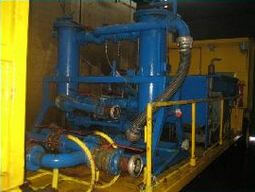 Well logging
Units types Western atlas and  GO.
Operations: open hole logging,  cased hole logging,  plt logging,  perforating,  waterwells logging.
WA equipment:
Truck : Western Atlas 5870 cof6x4
Enginee : Diesel Detroit 6v42 max.power 261 kw
Automatick gear : Allison HT750DRD (i.h.t-486)
Hidraulick pump: Eaton № 762-095
Hidraulick enginee: Eaton № MF-7630-002
Drum spicer: 1241c w/pto
Gear gearmatic: GT-355
Cable: 15/32", maximal length 8000 m
Generator: Onan 6.0 djb 6kw 120/240V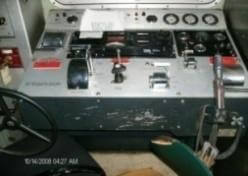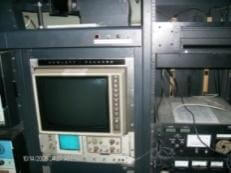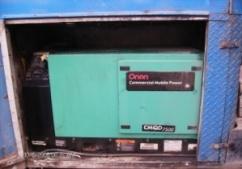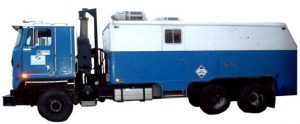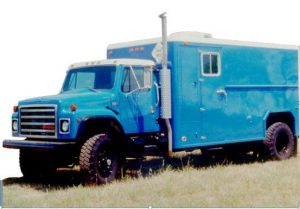 Slick line
5 units (types: 2 Dual Drum & 3 Single Drum) ELMAR, Camco, Mathey.
Operations: Sand/fluid bailing operations, Setting / recovery of slicklines plugs, Setting / recovery of gaslift valves, valve catchers and packoffs, Swabbing and fishing operations, Tubing perforating, Opening/closing sliding sleve, Removal parafin from tubing wall, Removal hard debris from tubing wall, Identify top of tubing, Checking pass trough tubing, Setting various flow  control equipment.
Well testing
Oil field measuring equipment (sick line memory gauge service & production testing with portable equipment)
Operations:  PT – pulse test, LT – limit test, DST equipment HALIBURTON and JOHNSTON, Digital gauges GERHART-OWEN and PANEX for hydro-dinaical measurements.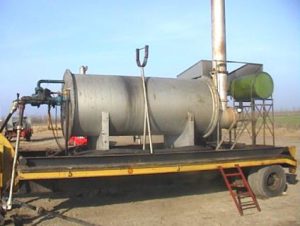 Mud logging
Mudlogging units types: GEOLOG and MD Totco.
Operations: Geological data, Hydrocarbon,  Surface drilling data,  Downhole drilling data.