Geological expertise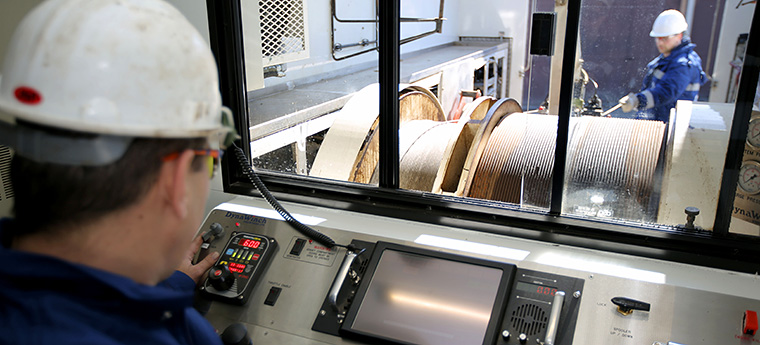 The scope of Geological Expertise is to evaluate the drilled formation in order to re-build the lithological column encountered sequentially though the well.
Correct construction of the lithological and stratigraphical column is essential for the safety and the efficiency of drilling operation and also for further production and planning through correlations of future wells.
Geological expertise implies specific geological monitoring of drilling well without Mud Logging Unit. Generally, this type of service is use for geological monitoring of drilling development or hydrogeothermal wells.
The evaluation of the drilled formation will be done through the observation of the: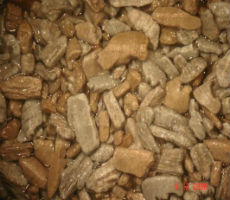 cuttings: fragments of the rock destroyed by the bit and carried at the surface by the mud,
cavings: large cuttings from previously drilled intervals,
bottom cores: a cylinder of formation cut and recovered by a special tool,
side wall cores: small cylinders of the formation sampled laterally by a special tool

Cuttings sampling procedures:

Frequency: is normally given by the Company (each 20m, 10m, 5m,1m…according to the ROP and the interest to look for a specific lithotype (marker, change of formation, zone of interest etc.) or possible hydrocarbon indications.

Various type: unwashed sample, washed and wet, washed and dry, head space (geochemistry).

Packing:  number of sets always given by the Company according to its specific needs  and number of partners. Plastic bags using for packing wet samples and paper envelopes using for dry samples.

Identification: according by Company but always write type of sample, name of well and measured depth.

Where: cuttings samples must be taken on the various levels of the Shale Shakers using a trowel. Plate of wood can be used downstream the Shakers to collect all cuttings between to samplings.

When: according to a correct and controlled lag time.

Sample Examination Procedure:

Wash and sieve sample,
Observe washed sample for direct fluorescence under UV light,
Perform cut fluorescence test using solvent,
Perform microscopic examination of sample to identify rock types, percentage and visual characteristics  and make a photos of specific lithotypes (markers, lithological changes etc.)
On lithology work sheet, write sample description for each new lithology using standard terms and order,
Edit the lithology data as necessary, then transfer the lithology to the Composite log.

Sample Description: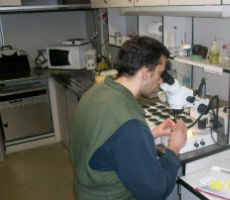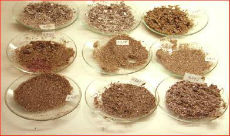 ​Percentage
Rock Identification
Color
Hardness / Fissility
Elements or Grains

Cement / Matrix
Accessories / Fossils
Visual porosity estimation
Hydrocarbon indications
Other features

Hydrocarbon evaluation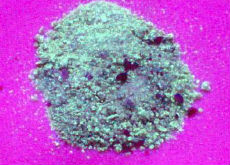 Hydrocarbon odor
Visible oil stain (color, distribution)
Direct fluorescence (distribution, intensity, color under UV light)
Cut fluorescence (with solvent, speed, nature, color under UV light)
Crush cut (with solvent, intensity, color)
Residue natural (color)
Residue fluorescence (with solvent, color under UV)

Coring

The objective of coring is to bring to surface a column of the drilled formation. For NIS Naftagas ML service, general core processing duties include: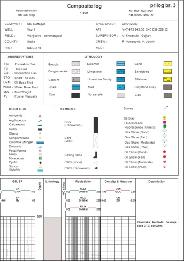 Assist in recovery of core from core barrel,
Take the core and place it with correct orientation in wooden boxes,
Transport section of core to processing area,
Measure the core and calculate the core recovery,
Lithological description of the core and make pictures,
Take chips at point of interest, such as change in lithology,
Make lithological description of the core chips,
Complete labeling of the boxes, note depth interval, well name and number of core of every single box,
Make Core log.