Cementing, Stimulation & Gravel Pack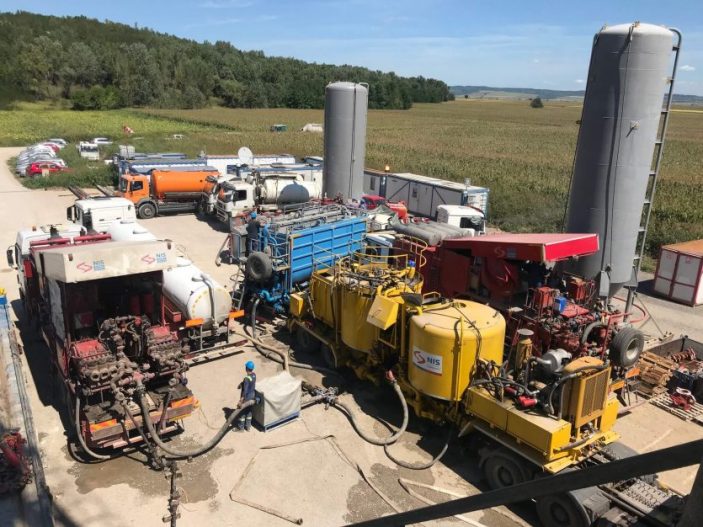 CEMENTING AND STIMULATION DEPARTMENT (CSD)
Cementing and stimulation department provide services in
Cementing
Primary cementing
Remedial squeeze job
Well plug and abandonment
Our pumping and mixing systems are effective and reliable, able  to provide quality service  and field-proven solutions.
All cementing units, materials and equipment are located in the base in Zrenjanin, which allows us fast response time.
Casing running
In widerange well conditions, CSD offers cost-effective methods and solutions to accomplish successfull run and land casing to depth. To help us do so, we have experienced crew and modern equipment.
Acidizing
With use of custom acid blends and techniques for well stimulation we are focused on engineered approach and understanding of the reservoir rock, so that requirements for long-term increased production can be achieved.
Chemical techniques are also used for near-wellbore cleanout treatments (paraffin, asphaltene etc.).
Laboratory
Cementing and stimulation department include modern laboratory which is based in Zrenjanin. Laboratory is testing cement and cement blends according to ISO10426 standard (API Spec.10) for regular cementing process as well as experimental tests in order to improve and develop. The laboratory is also engaged in testing and development of polymer gels with purpose of supporting repair and insulation works.